Description
There's cute, and then there's CUTE. There's fun, and then there's FANTASTIC. We are a small, indie game maker specializing in creating games for everyone. We take games to a brand new level, fusing interesting concepts and adorable visuals with our life-long love of gaming to create brand new experiences. We aim to make cute games that tug on your heartstrings.

History
Usagi-chan: a cute little bunny who just needed a player's help to make desserts. When first experimenting with game development, Intropy Games co-founder and software engineer Lisa Walkosz-Migliacio thought a character like Usagi-chan would be a fun and interesting way to get new kinds of players interested in gaming. Her partner, Michael Migliacio, was more than a little…overtaken by the barrage of pink fuzzy cuteness emanating from Lisa's laptop screen. Would there be an audience for a game like this? All doubts were quickly erased when the final version of Usagi-chan Bunny Treats – a combination game where players combine sets of items to create brand new recipes – racked up over 350,000 downloads upon release on iOS via the App Store.  
In 2014, following the success of Usagi-chan Bunny Treats, Michael and Lisa officially formed Intropy Games into a fully-fledged company, aiming to create more games that can be enjoyed by everyone.
Currently, Intropy Games is a licensed developer for Nintendo Wii U and Sony PlayStation 4. We are always looking for strategic partners to bring our games to mobile, console and PC platforms.
Please feel free contact us if you're interested!
Projects
Images and Video
Logo
Selected Articles
Selected Press Articles
Team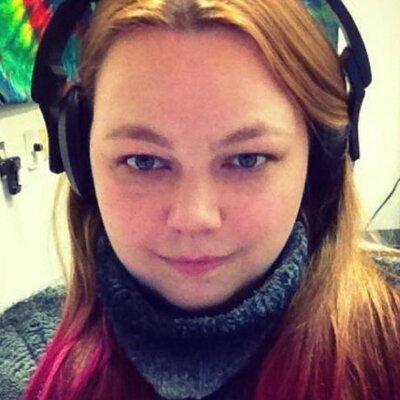 Lisa Walkosz-Migliacio (Co-Founder/Game Designer/Programmer/Musician/Aspiring Artist)
The driving force behind Intropy Games, Lisa has worked in a software development for over ten years. Armed with a degree in computer science and design, she has the perfect combination to bring digital works of art to life. She founded Intropy Games to make super cute games that tug on your heartstrings, including Usagi-chan Bunny Treats on iOS which garnered over 400,000 downloads and games found on the Wii U and Steam.
Michael "Miggs" Migliacio (Co-Founder, Executive Producer)
Growing up an avid gamer, Michael naturally found himself building a career in software development. During his career, he has worked closely with several companies on complex technical solutions, including IBM Corporation, KIA, J.C. Penney, Best Buy, and IGN Entertainment (where he lead a team tasked with developing a Pokedex application). In addition to his technological background, Michael is JLPT-3 certified in Japanese language, currently serves as a freelance Web Content Producer for Red Bull eSports, and has freelanced for several major industry outlets including Team Evil Geniuses/Twitch, Red Bull, IGN Entertainment, and USgamer. He is currently responsible for coordinating the upcoming Steam and Japanese market releases from Intropy Games, and has been a featured speaker on eSports and game development at MinneBar, IGDA Twin Cities, GlitchCon, Anime Central, Anime Detour, and more.